Ortozes, kas aptver plaukstas locītavu un visu plaukstu vai tās atsevišķu daļu.
Plaukstas locītavas ortozes iedalās mīkstās, puscietās un cietās ortozēs, kā arī ir ortozes, kas veidotas speciālu problēmu gadījumos.
Mīkstās ortozes ir veidotas no elastīga materiāla un stabilizē un balsta plaukstas locītavu, bet pieļauj kustības, droši var lietot aktivitāšu laikā. Ortozē nav ievietoti speciāli balsti.
Cietās un puscietās ortozes ir veidotas no cieta materiāla vai no kombinēta materiāla – elastīgā materiālā ir ievietoti elastīgi vai stabili balsti, kas gan stabilizē, gan balsta, gan arī nedaudz ierobežo kustību apjomu. Balstus bieži var koriģēt pēc nepieciešamās formas. Ortozes var būt veidotas arī tikai no cieta materiāla - parasti šādas ortozes nav ieteicams izmantot izteikti aktīvu darbību laikā.
Konkrētai problēmai paredzētas ortozes, kā piemēram – ganglijiem jeb higromām paredzētas ortozes, kuras var pielāgot un pārveidot un tādejādi ortoze var palīdzēt dažādās ar šo saslimšanu saistītās situācijās.
Featured products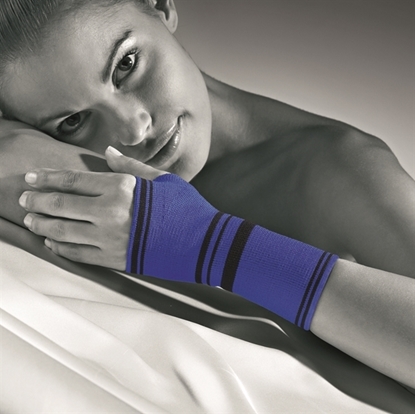 The ActiveColor® thumb/hand support is designed to stabilize the wrist.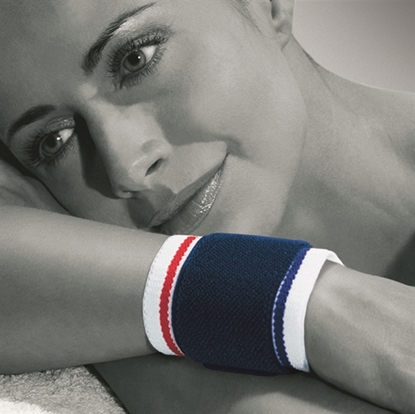 The ActiveColor® wrist support with its adjustable Velcro closure provides reinforcement and offers individually